We specialize in:
Decorative Garage Floors
Decorative Restaurant Floors
Concrete Patio Deck Resurfacing
Commercial Pool Deck Resurfacing
Extreme Rust Removal
Coating and Paint Removal
Refurbishing Charcoal Grills and Propane Tanks
Refurbishing Hot Rods

Located in the Wagoner Industrial Park, near
downtown Wagoner Oklahoma, OCB is just 45
minutes from the Tulsa International Airport.
Our company is a . . .

OCB specializes in the art of media blasting
on all types of surfaces. Regardless of whether
or not your project includes . . .

There are numerous types of substrates
such as . . .

We are certified and have the equipment
and expertise to apply . . .

To see more of what we do click on Additional
Photos to take you to our facebook page.
- Flooring -
Safari Joe's H2O Water Park in Tulsa Oklahoma needed the locker area floor resurfaced.
Olson Custom Blasting brought in the equipment to remove all precious coatings. OCB put
down a primer, a Polyurea middle coat, then added paint chips to full coverage for slip resistance.
The aliphatic topcoat was then applied to seal in the paint chips.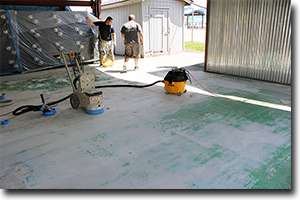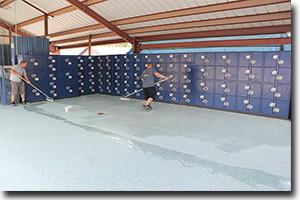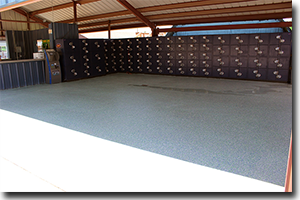 Smitty's Garage Burgers & Beer in Kansas City, MO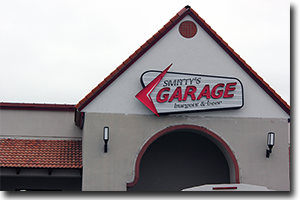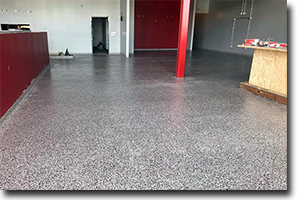 We have finished numerous warehouse floors, retail shop floors, large shop floors
and garage floors in many color combinations.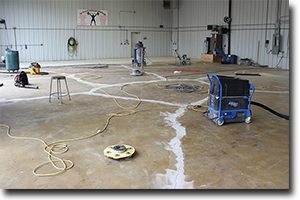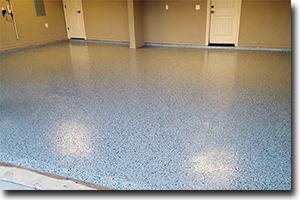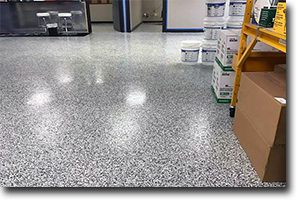 At Olson Custom Blasting & Fabrication we take pride in knowing all of our
customers will receive the highest quality of workmanship on each and every project we do.