Located in the Wagoner Industrial Park, near
downtown Wagoner Oklahoma, OCB is just 45
minutes from the Tulsa International Airport.
Our company is a . . .

OCB specializes in the art of media blasting
on all types of surfaces. Regardless of whether
or not your project includes . . .

There are numerous types of substrates
such as . . .

We are certified and have the equipment
and expertise to apply . . .


To see more of what we can do, just click on
the Break Away Vans or you can
visit breakawayvanco.com . . .

To see more of what we do click on Additional
Photos to take you to our facebook page.
Olson Custom Blasting Plasma Cutting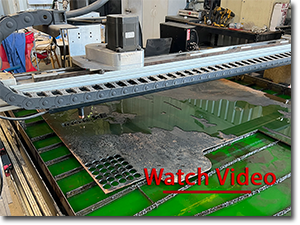 Steel Plasma Cutting
Our latest piece of equipment, 'The Plasma Cutter' has the ability to cut steel sheets up to 5/8" in thickness. The tray can hold 4' x 8' wide steel plates. All computer programmed, this machine will cut with precision very small to large pieces of steel with intricate designs of all sizes and shapes.
Call Derrick today for a quote or more information on what Olson Custom Blasting can do. 918.344.3140
More to come.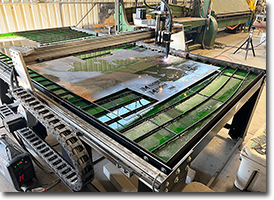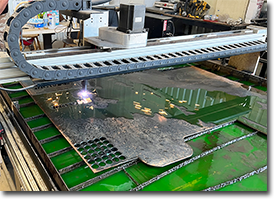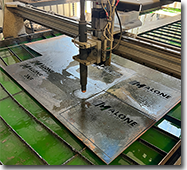 The mission at OCB is to provide our customers with the highest quality workmanship in the shortest time possible.